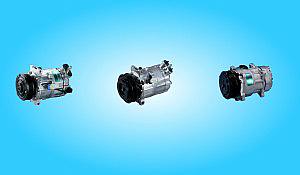 Sanden's Products
AC Compressors
Sanden manufactures high quality, durable air conditioning compressors for light vehicles, heavy trucks, agricultural equipment, construction vehicles, buses, and other special applications. Sanden has a wide range of compressor configurations and compression technologies to satisfy a variety of cooling requirements.
Our versatile assembly lines are designed to change configurations easily for a different model or a completely different product line. Our advanced production methods allow us to be especially responsive to any customer request. Sanden has invested aggressively to provide North America product content for all products that we produce here.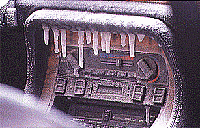 Sanden International (USA), Inc. began marketing automotive air conditioning compressors in 1974 and has been manufacturing compressors in the U.S. since 1980. Over the years Sanden has continuously improved its products and diversified its product portfolio to include HVAC components other than compressors. Over 30 years later, Sanden continues as a top supplier of automotive compressors and HVAC components to the worlds most prestigious vehicle manufacturers. Sanden utilizes an extensive global network of manufacturing plants and suppliers to remain a leader in mobile climate technology.